Stay informed! Whether in print, in person, or online, the Texas Food & Fuel Association provides you and your company with the latest stories, in-depth analysis, business-impacting news, and more! Our communications stream includes: - Semi-Monthly e-Newsletter - Texas Food & Fuel Association Quarterly Magazine - Regulatory Alerts - Social Media Outreach - Member's Area (online portal available only to members)
Networking
Get connected! Engage with colleagues, industry leaders, influential lawmakers, emerging companies, and others during year-round networking opportunities. Participating in any of these events is a wise business decision:
Southwest Fuel & Convenience Expo (www.sw-expo.com)
District Meetings
Conferences
Golf Tournaments
Receptions
Special Events, and More!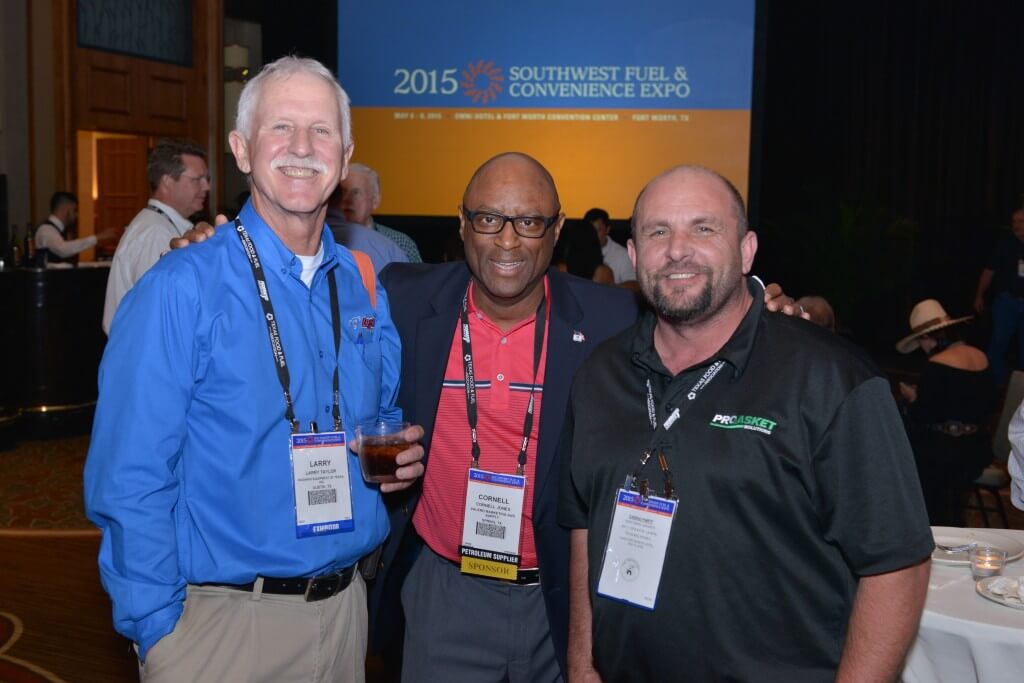 Education
Enhance your market knowledge! Taking hold of the most dynamic convenience retail business environments in the country starts by participating in any of the dozens of educational offerings made available to those who want to maintain a competitive edge: - Certification Trainings, Seminars, and Online Programs - Expert Speakers, Timely Issues, and Industry Developments
Advocacy
Show your support! The Texas Food & Fuel Association is your strongest ally at the Capitol and a trusted resource for the food & fuel industries with state and federal agencies. Make your voice heard and help champion laws and regulations that have a direct impact on your business. Here's how we work on your behalf: - Engaged with the Texas Legislature and state officials - Trusted resource and advocate - Common sense solutions that reflect the real world needs of your business.
Savings
Don't break the bank! Membership is a great way to gain exposure and expand your network while saving money. Align yourself with the preeminent food & fuel organization in Texas and enjoy discounts that will boost your bottom line! A few ways membership pays include: - Special Tier Pricing with Recommended Vendors - Reduced Rates at Association Meetings and Events - Discounted Advertising Rates in Communication Pieces - Coupon Redemption Program
Access
Raise your profile! Membership opens the door to different perspectives from a variety of professionals. Enhance your visibility, join a committee, position yourself for a leadership opportunity, and access information and data your business needs to succeed. We'll take you where you want to go: - Peer-Networking with High-Profile Professionals Within the Industry - Professional Development and Relationship Building Opportunities - Access to Industry Data and Staff Expertise